EXHIBITOR INTERVIEW: GREENAIRE FOR AIR CONDITIONING COMPANY
In talks with Sol Bou-Nacklie, CEO
Greenaire will be exhibiting its latest products at HVAC R Expo Saudi. We spoke to the CEO, Sol Bou-Nacklie; here's what he told us as he prepares to participate in Saudi Arabia's largest dedicated HVAC R business event.
Why did you decide to participate in HVAC R Expo Saudi?
We decided to participate in HVAC R Expo Saudi to formally launch the Air2O brand.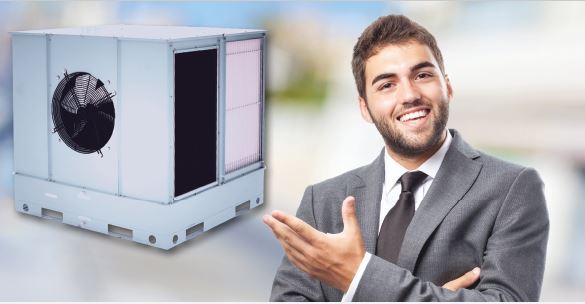 What products will you be showcasing at the event?
We will be showcasing the new 21st century air conditioning which is extremely advanced and 80% energy efficient.
Why is it important for you to do business in the region?
We are an international company that is Saudi owned hence its extremely imperative for us to stick to our roots and take the business to new heights from our home ground.
What is unique about the Saudi HVAC R industry compared to other regions?
It is one of the most important AC markets in the world. We have been in the AC business for many decades and have seen that the Saudi market is the largest in the Middle East and Africa. In terms of size, value, product diversity, purchasing power, hot climate, variance of this climate, etc., Saudi Arabia is the right market to launch a new AC product.
Is there something you are really looking forward to in the pipeline?
Being the most advanced 21st century AC in the world, it is important that we formally launch Air2O in Saudi Arabia after years of testing in the Riyadh market.
Air2O is ideal for dry and semi arid areas like Riyadh. We have the hybrid Air2O that will be launched in 2021 for humid regions.
Meet with Greenaire at HVAC R Expo Saudi - Location: Hall 1 Stand 1F31