EXHIBITOR INTERVIEW: HMX
In talks with Mr Sunil Tiwari, Vice President – Global Sales & Marketing at HMX Cooling & Heating.
HMX will be exhibiting its latest products at HVAC R Expo Saudi. We spoke to the Vice President – Global Sales & Marketing, Mr Sunil Tiwari; here's what he told us as he prepares to participate in Saudi Arabia's largest dedicated HVAC R business event.

1. What products/services will you be showcasing at the event and what makes them stand out?
HMX products are based on niche technology platform of indirect evaporative cooling (IEC). We have successfully commercialized these products with more than 650 installations spread across 10 countries. A broad categorization of HMX products is as under:
HMX Ambiator - Indirect direct evaporative cooling units for stand-alone cooling without any chiller / Dx system. Saves 80% energy compared to conventional air-conditioning.

HMX PCU – Fresh air pre cooling units (FAHU) in dual configuration with / without room return air. Huge savings on energy used for fresh air handling in air-conditioned building.

HMX Hybrids – Combining indirect evaporative cooling with Dx / chiller that offer year round energy saving cooling solution.
This being our first show in KSA, we are keen to showcase the technology and our engineering strength with the help of info-graphics, videos and flyers.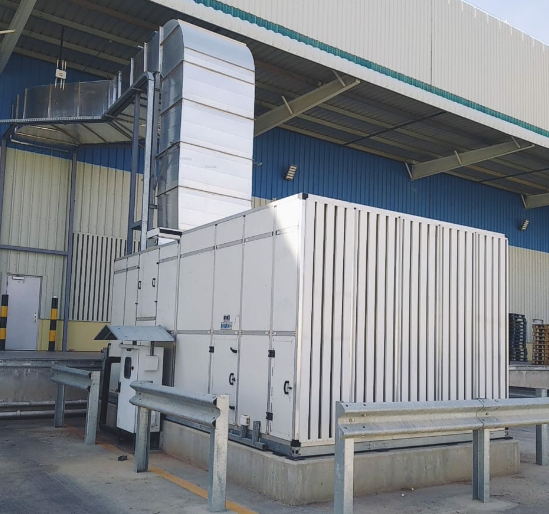 2. What value do you expect participating in HVAC R Expo Saudi will bring to your business?
The Kingdom of Saudi Arabia is the largest HVAC market in the region and the fastest growing one. Our products are a natural fit for the hot and dry desert climate of KSA. This we have demonstrated by executing a large warehouse cooling project in Riyadh recently.
To take things forward we are currently looking for a local company to partner with us as distributor or selling agent in KSA. HVAC R Expo Saudi can provide us an opportunity to meet prospective business partner/s, besides meeting end users, consultants and contractors.
3. What in particular makes Saudi Arabia an exciting business market for you to do business in?
The sheer size of the existing HVAC market in KSA and the projected demand over next decade is impressive enough for any HVAC equipment manufacturer to turn to this region for business. In HMX we have a proven technology that is most conducive for the climatic conditions of this region and in Central Province we can offer a complete replacement of conventional air-conditioning with huge savings on energy consumption. More over in view of renewed focus of the government on sustainable development, the demand for energy saving technologies in HVAC are only bound to grow with each passing year. These are all ingredients for a perfect business recipe for green air-conditioning company like HMX and so it is extremely exciting for us.
4. What projects have you worked on in the past and is there something you are really looking forward to in the pipeline?
Talking about the larger Middle East region, we have presence in UAE, Kuwait and Oman and have executed some interesting projects for cooling of factories, warehouses, commercial/residential buildings and commercial kitchens– all with energy saving equipment. We are constantly working with ESCOs in the region to provide option for retrofits also.
In KSA, we recently executed a project for cooling of a large warehouse in Sudair Industrial City, near Riyadh. This is a 5000 square meter warehouse, cooled with total 18 nos HMX Ambiators, totaling to 540,000 CFM capacity.
Meet with HMX Insulation at HVAC R Expo Saudi - Location: Hall 1 Stand 1G34
To set up interview please contact: