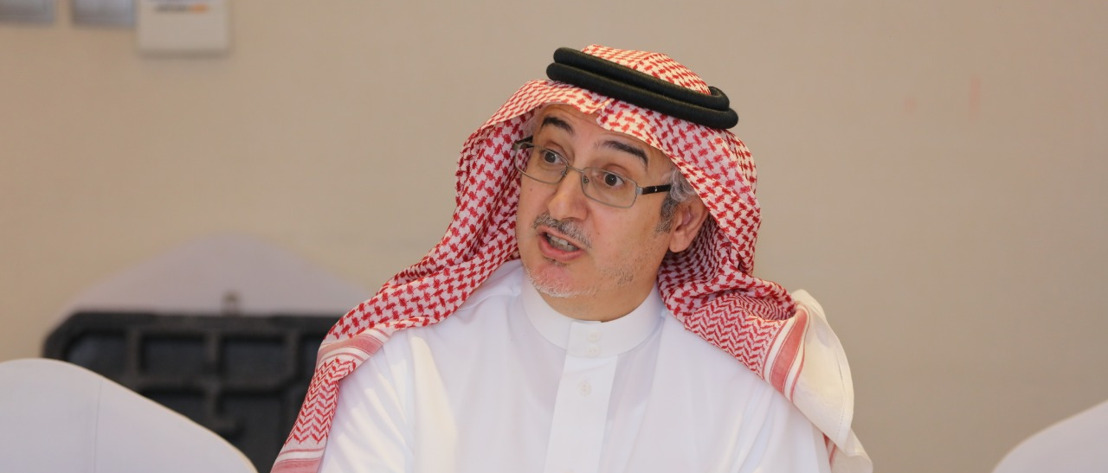 HVAC R EXPO SAUDI APPOINTS ADVISORY BOARD AHEAD OF RIYADH MOVE
HVAC R Expo Saudi has announced the formation of its new advisory panel as it prepares to launch in Riyadh for the first time.
​
Previously held in Jeddah, the 4th edition of HVAC R EXPO Saudi will run from 28 to 30 January 2019 at the Riyadh International Convention & Exhibition Center.
​
Appointment of a new Advisory Board has taken place following the announcement that HVAC R Expo Saudi will run in Riyadh going forward. To further establish the new location, organisers dmg events have opened a new base in Saudi where the company will operate a wealth of events across Jeddah and Riyadh.
​
"We are delighted to have attracted leading professionals from the sector to provide greater insights in to the industry which we can use to add value to the upcoming HVACR Expo Saudi event," said Event Director for HVACR Expo Saudi, Roni El Haddad. "At dmg events, we aspire to keep developing our exhibitions to make sure they meet the evolving needs of the industry – we highly value feedback from our key stakeholders to help us in doing just that."
​
The new Advisory Board comprises of senior stakeholders and leading experts from both government and private organisations, who advise the event organisers on the challenges, opportunities, market developments and needs of the HVACR industry in Riyadh in particular.
​
Advisory member Mohamad A. Abbas, Mechanical Technical Head at ABV Rock Group has commented on the growth of HVACR solutions in the GCC: "With the high temperatures reached in the Gulf region, better managing indoor climate has come into the spotlight as a practice that can greatly help in reaching sustainability and energy saving targets."
​
He added: "HVAC R Expo Saudi can highlight and guide all people to have better knowledge of the new technologies and systems that are available in the region."
​
Sa'ed Ahmad Al-Shawashreh, Senior Sales & Application Engineer at Alessa Advanced Projects Company added: "For us, HVAC R Expo Saudi is important because it will help us to meet top contractors as well as seeing fellow companies in the same market as us. We want to be there because it's key for us to see the latest in product development across the HVACR market here in Saudi."
​
Now in its 4th edition, the region's largest indoor climate and refrigeration event, HVAC R Expo Saudi, will showcase the most innovative solutions and equipment from local and international manufacturers including the likes of Carrier, LG, Zamil Air Conditioners, Al Salem Johnson Controls, S.K.M Air Conditioning, VTS Clima Gulf, RIG and RHEEM.
​
More than just an exhibition, the event also offers a broad education agenda featuring free-to-attend and CPD (Continuing Professional Development) certified workshops. The advisory panel will support in curating the agenda, which will cover the industry's most groundbreaking innovations and techniques.
​
In 2018, HVAC R Expo Saudi welcomed more than 6,000 visitors in Jeddah, a 22% increase when compared with the previous edition. The event featured 20 workshop sessions, exclusive product launches and the EU-Saudi Arabia Energy Efficiency Meeting.
​
The Advisory Council consists of: Eng. Khalid Al Shamikh, AJC , ​ Ajead Jazerah Contr. Co., Manikandan N, Al Shaye Group Trading Company, Mohamad A. Abbas, Abv Rock Group, Mohammad Shammaa , Al Hassan Ghazi Ibrahim Shaker Company (LG), Muhammad Abdul Aleem, Archen Engineering Consultants, Nasir Arnous, Al Hassan Ghazi Ibrahim Shaker Company (LG), Omar Al-Wakil, Al Salem Johnson Controls, Sa'ed Al Shawashreh, Alessa Advanced Projects Co., Rashed Al Semari, FOG Technology, Mansoore Al Emli, Saudi Council of Engineers, Karim Merhi, Thomson Reuters Projects.
​
Meet our newly apointed advisory panel here: www.hvacrexposaudi.com/meet-our-advisory-board
Organised by dmg events, and co-located with FM Expo Saudi and Saudi Clean Expo, HVAC R Expo Saudi will run from 28 to 30 January 2019 at the Riyadh International Convention & Exhibition Center. The event enjoys support from Carrier (Platinum Sponsor), Zamil (Gold Sponsor), and Al Salem Johnson Controls and YORK (Silver Sponsor).
​
To know more about HVAC R Expo Saudi, click www.hvacrexposaudi.com
For media inquiries contact:

Elisha Dessurne Content and Public Relations Manager, dmg events