IN TALKS WITH: ANITA NOURI
The CEO and Business Development Director of Green Energy Solutions & Sustainability (GESS) is one of the much anticipated speakers at The Big 5 Saudi 2019
The Big 5 Saudi will host Anita Nouri as one of the event's key speakers this year. Part of a broad complimentary and CPD certified education agenda dedicated to "Educating and empowering construction professionals to achieve Saudi Vision 2030", Ms. Nouri's workshop will take place on March 12 at 17:30-18:15 hrs.
Titled "Sustainable Waste Management Solutions – Green Energy", the presentation will focus on:
Regional waste management strategies – opportunity for sustainable development LFG power generation

Environmental design – landfill gas recovery for power generation

Sustainable development opportunity – reduction of greenhouse gas UAE commitment to sustainable development
Here's what Anita Nouri, CEO and Business Development Director of Green Energy Solutions & Sustainability (GESS), revealed us ahead of the workshop:
Saudi Arabia generates more than 15 million tons of Municipal Solid Waste (MSW). Is recycling and reuse enough? At The Big 5 Saudi I will address the topic "Harnessing Waste Energy – Renewable Energy" and explore how we can bring value to the mountains of waste buried in our landfills.
Bold steps need to be taken and legislation needs to be put into place. We need to disrupt the normal to create the innovation required to make the changes. All landfills need to be degassed and that gas can provide power to support the recycling facility or industry close to the landfill. Landfill gas power generation is a stable base load power that must be part of the renewable energy mix and part of the aggressive targets that have been set to reduce our environmental impact.
Waste is inevitable: we live in wasteful society where everything is replaceable. If we can make life simpler and be a little thoughtful, the small changes multiplied can make an impactful difference.
Saudi Arabia is taking bold steps toward renewables and GESS is excited to be a part of this movement.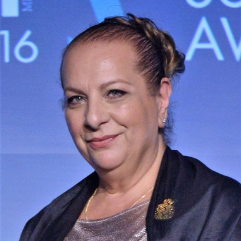 About Anita Nouri
Anita Nouri is a Founding Partner and CEO of Green Energy Solutions & Sustainability LLC (GESS), a Dubai based company targeting landfills in the region. The company's flagship project, Al Qusais landfill, is under the jurisdiction of Dubai Municipality, and is currently the only landfill in the Middle East to produce power from landfill gas. Green Energy Solutions & Sustainability LLC has the only signed Emission reduction agreement with the Norwegian government to monetize the Carbon Credits. GESS has established itself as a leader in the region. GESS has most recently signed a contract with Tadweer Center of Waste Management in Abu Dhabi to control the emissions of methane from the landfill and generate power of 5 MW for the Al Dhafra landfill in Abu Dhabi. Anita Nouri has been a speaker at many events, most recently The Big 5 2018, and has attained several awards for the work she has done. GESS is targeting landfills and providing environmental solutions throughout the region.
Register at THIS LINK to attend for free Anita Nouri's CPD-certified workshop on March 12 at The Big 5 Saudi 2019!