IN TALKS WITH: COLIN RHYS
The Vice President - Arabian Gulf at Virgin Hyperloop One is one of the much anticipated speakers at The Big 5 Saudi 2019
The Big 5 Saudi will host Colin Rhys as one of the event's key speakers this year. Part of a broad complimentary and CPD certified education agenda dedicated to "Educating and empowering construction professionals to achieve Saudi Vision 2030", Colin's workshop will take place on March 12 at 17:30-18:15 hrs.
Titled "Transformation Through Transportation", the presentation will focus on the following points:
The Kingdom is well positioned to lead a transportation revolution and become the leader in global trade and innovation.

KSA is already emerging as global leader in aviation and maritime logistics, with leading airport infrastructure for both passengers and cargo and maintains some of the fastest growing ports. Can the Kingdom also become the global leader in land transportation?

How Virgin Hyperloop One can serve as the catalyst in achieving the Kingdom's Vision 2030 goals
Here's what Colin Rhys, Vice President - Arabian Gulf at Virgin Hyperloop One, revealed us ahead of the workshop:
Hyperloop One delivers national transformation via its revolutionary ultra-high-speed ground-based transport system. It can deliver passengers and cargo at airline speeds at ground level; up to speeds of 1200 KPH via its proven frictionless system.
Passengers will travel in comfort and safety in specially designed transport units called pods with ticket pricing being commensurate with existing forms of mass passenger transport.
Hyperloop One has built the world's only hyperloop prototype at its test facility outside Las Vegas. The company is headquartered in Los Angeles, USA.
The Kingdom of Saudi Arabia could become the world's first national customer of Hyperloop One's breakthrough technology and the first country to develop a national hyperloop network.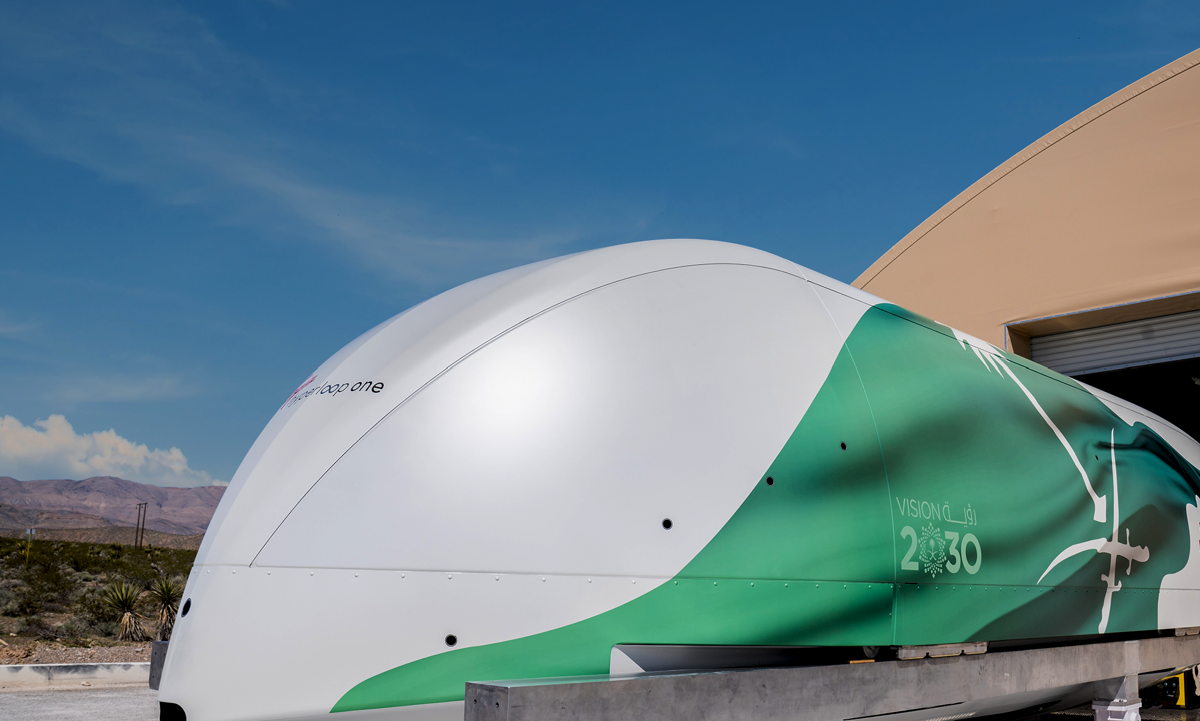 Hyperloop One is consistent with the bold transformative ambitions of Vision 2030 and can act as a high-tech catalyzer through its requirements for software, artificial intelligence and computer-based operating systems. It will also create a manufacturing hub within the Kingdom with the potential to export hyperloop technologies to new markets and customers as the hyperloop market evolves and it will provide the opportunities for its workforce to leverage their skills both domestically and internationally.
Hyperloop One's presence in the Kingdom will provide a significant GDP uplift via the provision of high-tech jobs and opportunities for its young people, the provision of business and partnership opportunities for its entrepreneurs and it will provide productivity improvements via its ultra-high-speed transport capabilities.
Hyperloop One can travel between Riyadh to Jeddah in 46 minutes, Riyadh to Dammam in 28 minutes, Riyadh to Mecca in 41 minutes, Riyadh to NEOM in 58 minutes and Riyadh to Abu Dhabi in 50 minutes.
HRH Prince Mohammed Bin Salman al-Saud and his senior team visited Hyperloop One in California in April 2018 and witnessed first-hand the company's technologies and capabilities and met the engineering team who have created the world's first and only hyperloop system.
Recognising the importance of learning from the young people of the Kingdom Hyperloop One partnered with MiSK in the summer of 2018 to offer 21 internships at the company's LA campus for Saudi nationals; three of those interns now have permanent roles at Hyperloop One.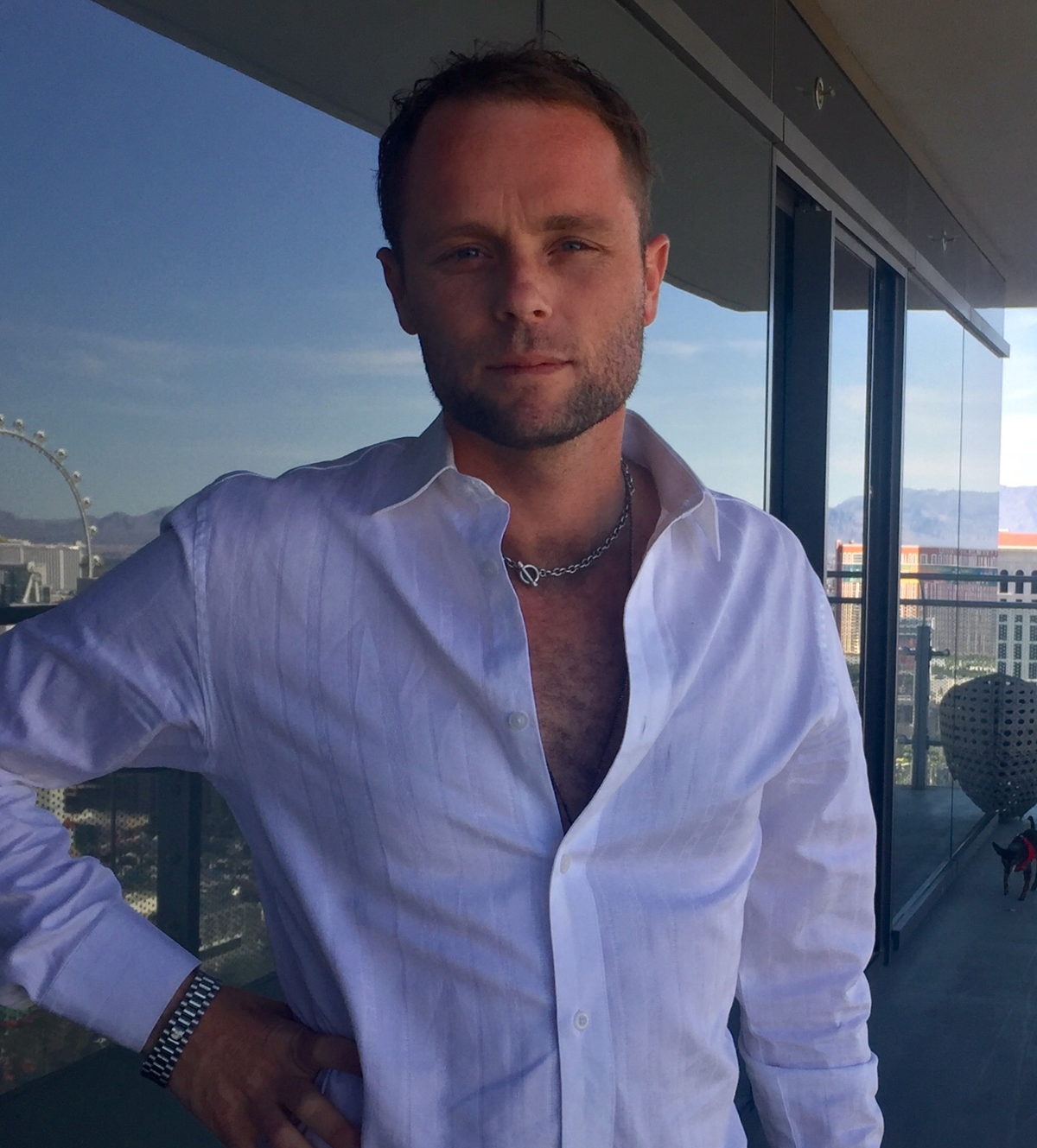 About Colin Rhys
Colin Rhys' desire to explore the human experience in relation to environment and creativity launched in 2004, with his role as owner/executive director of the RHYS art gallery. Nine years, stunning international exhibitions in six different continents & over thirty-two countries later, RHYS was a globally-recognized brand. Ignited by his unequivocal success in fine arts, Colin was driven to the intersections of design and architecture in 2010.
In bringing Virgin Hyperloop One (VHO) to the Middle East and Asia, Colin has played an instrumental role in leading the team that secured the world's first commercial Hyperloop contract in history. He continues to develop global business development & sales strategy for VHO. Colin has led VHO's efforts across the GCC region to become the pre-eminent Hyperloop Company. In doing so, he has presented to several world leaders including the HRH Crown Prince Mohammed bin Salman bin Abdulaziz of the Kingdom of Saudi Arabia, HH Mohammed bin Rashid Al Maktoum, Vice President and Prime Minister of the United Arab Emirates, and Ruler of Dubai, and HH Crown Prince Salman bin Hamad bin Isa Al-Khalifa of Bahrain. Colin launched Virgin Hyperloop One Vision for the Kingdom of Saudi Arabia in collaboration with Foster & Partners and recently curated the Hyperloop Exhibition, which launched at 2018 Venice Biennale.
Register at THIS LINK to attend for free Colin Rhys' CPD-certified workshop on March 12 at The Big 5 Saudi 2019!