IN TALKS WITH: DR MOHAMMED ALHAJ HUSSEIN
The Chairman of the Saudi Concrete Chapter is one of the much-anticipated speakers at The Big 5 Saudi 2019
The Big 5 Saudi will host Dr Mohammed Alhaj Hussein as one of the event's key speakers this year. Part of a broad complimentary and CPD certified education agenda dedicated to "Educating and empowering construction professionals to achieve Saudi Vision 2030", Dr Mohammed's workshop will take place on March 12 at 20:30-21:15 hrs.
Titled "Using local green materials in Saudi Vision 2030 and Sustainable development", the presentation will focus on:
Using Local Pozzolan in Green Concrete and Green Building

Green Mining, Green Economy and Saudi Vision 2030

Green Innovation can save energy and protect our health and environment
Here's what Dr Mohammed Alhaj Hussein, Chairman of the Saudi Concrete Chapter - Green Quality Consulting Engineering Office, revealed us ahead of the workshop:
Most often, concrete is made with Portland cement, produced in developed countries. By products of Portland cement production are carbon dioxide and particulate matter- environmental pollutants that are harmful to human health and the environment.
17 cement factories in Saudi Arabia are producing 60 to 70 million tons of cement per year, thus emitting 80 to 90 million tons of CO2 per year. The annual cost for corrosion control and concrete repair is around 100 billion Saudi riyals.
One of the main green solutions to the above problems in Saudi Arabia is to use local natural pozzolan in the green construction. More than 2000 years ago, natural pozzolan was used by Romans to build sustainable structures that have lasted through the centuries.
Moreover, using local natural pozzolan in concrete in Saudi Arabia, can reduce the cost of green construction compared to imported pozzolans. Importantly, pozzolan can reduce corrosion and deterioration and improve the durability and sustainability of concrete constructions. Using natural pozzolan in green building saves energy, improves indoor-healthy environment, reduces sickness, increases productivity while protecting the environment.
Saudi Arabia had more than 2000 volcanic mountains with an area of 90,000 square kilometers. Using up to 30% of local natural pozzolan in green construction in Saudi, can lower building costs and reduce pollution. Moreover, green cement can save up to 30% of cement, 30% of fossil fuels and 30% of energy consumption thus reducing 30% of carbon emissions. Reducing carbon emissions for cement factories will help in the development of a climate action plan helping Saudi Arabia to do its part in meeting the goals of the Paris Climate Change Agreement.
Regions in Saudi, where local natural pozzolan is available can be targeted by the Saudi Public Investment and Saudi banks to develop more green jobs and increase green economy in mega green projects such as NEOM, the Red Sea and AMMALA projects. manufacturing of green concrete and green building products using local natural pozzolan can help the green mining and the green economy.
Rocks and powder of natural pozzolan have various benefits and applications in the market place, including beauty products, environmental applications, landscape and water preservation.
These green industries can contribute to the Saudi National Transformation Program 2020 by more than 90,000 Saudi green jobs and a revenue of with 97 billion SAR. Thus, can help in achieving the Sustainable Development and Saudi Vision 2030
Industry professionals and consultants can benefit from my presentation at The Big 5 Saudi by understanding various uses and global applications of manufacturing local green concrete and green building products and helping in transferring the new green technology from Saudi Arabia to the rest of world.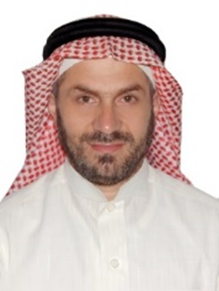 About Dr. Mohammed Alhaj Hussein
A regional leader in promoting green concrete and green building, Dr. Mohammed Alhaj Hussein has 30 years of experience as a Material Engineer, Civil engineer, Researcher and a Consultant in the field of concrete technologies, corrosion control, green concrete and green building products, UK, USA & Saudi Arabia.
He has been a consultant in various local, Gulf and international committees and organizations for Green building, Green Concrete and Corrosion control. Dr Mohammed Alhaj Hussein is the author of "The Effect of Cement Type and Pozzolan on Corrosion: Behavior and Durability Performance of Reinforced Concrete". Dr Mohammed Alhaj Hussein has also performed as a speaker, moderator, and conference chairman in various summits and conferences for Green Building, Green Concrete, Smart Building and construction waste management throughout the World. He had presented many seminars and workshops, as well as published articles in Russia, USA, UK, South Africa, India, Yemen, Saudi Arabia, UAE, Kuwait, Bahrain, Sudan and Jordon. Moreover, he was interviewed on several regional and international medias, CNBC Arabia, Gulf TV, Saudi TV, Yemen and Kuwait TV.
Register at THIS LINK to attend for free Dr. Mohammed Alhaj Hussein's CPD-certified workshop on March 12 at The Big 5 Saudi 2019!