IN TALKS WITH: FRANCESCO LOZUPONE
The Head of Creative and Technical Department at SYLVANIA Lighting is one of the much-anticipated speakers at The Big 5 Saudi 2019
The Big 5 Saudi will host Francesco Lozupone as one of the event's speakers this year. Part of a broad complimentary and CPD certified education agenda dedicated to "Educating and empowering construction professionals to achieve Saudi Vision 2030", Mr. Lozupone's workshop will take place on March 12 at 17:30-18:15 hrs.
Titled "Retrofitting "SMART and CONTROLLED", the presentation will focus on:
"SMART" Design

Retrofitting to a new technology

Achieving "SMART" Retrofitting
Here's what Mr. Lozupone, the Head of Creative and Technical Department at SYLVANIA Lighting, revealed us ahead of the workshop:
In order to achieve a Perfect Retrofit project we need funds and never like now we have the opportunity of changing the technology from the traditional lighting to the incredibly more efficient LED technology, saving a great amount of energy which funds a Capital to cover the Retrofitting investment, it's a win/win scenario.
And now the main question is: how do we use these Funds to implement correctly this LED technology?
In order to achieve a ''SMART'' lighting retrofit project first we need to observe what are the main advantages and features of LEDs.
My opinion, is that the main advantage of the LEDs compared to traditional lighting is that LED has a much higher controllability, and the main manageable variables of this controllability are:
First, Optical
In simple terms the same light source can be adapted and used to change the perception of the space by using slightly different optic designs. The Photometrics or Geometries of Lights we can achieve with this technology are unlimited.
Then, Modularity
We can add different optic per each light source and get different effects, shades depending on the specific area within the project and what we are lighting on that area. Once again we have uncountable possibilities.
Finally, Autonomous Control
Sensors built in each light source collect and store data from the environment, monitoring the occupancy level of the space. Fittings equipped with this technology can autonomously dim up and down when required and according to human activities in the place. These Light sources can now communicate to each other and create a limitless amount of different scenarios. Once more we can further reduce energy saving. Manual control can overrule the autonomous one when preferred.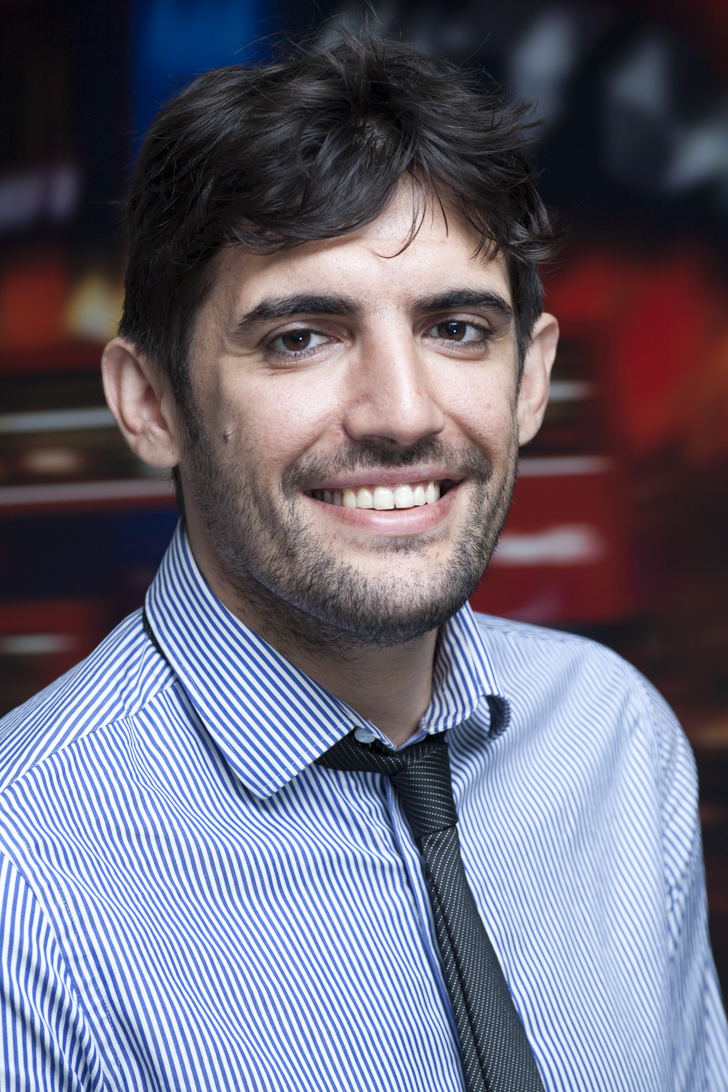 About Francesco Lozupone
Head of Creative and Technical Department at SYLVANIA Lighting, with over 10 years experience in the lighting industry as Lighting Designer and Project Manager. After graduating in Italy as an Architect and working for his own construction business for over 10 years, his interest moved fully to lighting design.
Francesco Lozupone's lighting career starts in London, where he earns the Master Degree ''MSc in Architecture Energy and Sustainability'' and works as Lighting designer for Lighting Consultants in the City. For over 5 years he works at SYLVANIA Lighting and Concord promoting the correct use of Lighting design around the world with more specific attention to the Middle East market.
Register at THIS LINK to attend for free Francesco Lozupone's CPD-certified workshop on March 12 at The Big 5 Saudi 2019!