IN TALKS WITH: HAFIDH S. ALSAMARRAI
The President of the Global Business Development and Growth Inc. and Chair of the IEEE Computer Society Chapter will present the first IEE Certified workshop at The Big 5 Saudi 2019
On March 10, The Big 5 Saudi will host the first workshop session in partnership with IEEE and the Saudi Council of Engineers. Focusing on "Creativity in the work environment", the workshop will be presented by Hafidh S. AlSamarrai, President of the Global Business Development and Growth Inc. and Chair of the IEEE Computer Society Chapter. Participants will learn how to hone their innovation and creativity, and create strategies for the development of personal and institutional creativity.
Part of a broad education agenda dedicated to "Educating and empowering construction professionals to achieve Saudi Vision 2030", Mr. Hafidh's workshop will take place on March 10 at 19:30-21:30 hrs at the Jeddah Centre for Forums & Events.
Here's what Hafidh S. AlSamarrai revealed us ahead of the workshop:
It has been a well-established fact that creativity is essential for organizations to make progress and, in turn, create value for stake­holders inside and outside the organization. It has also been known that creativity shall be a major player for people, organizations, industry, etc. to maintain their competitive advantages in the work place.
There are several definitions for creativity which we shall touch on during the workshop and select the definition that will serve the purpose to develop a road map for people and industries to create value and compete in the market.
Its true that in­vention of outstanding products and services are exemples of creativity but it may also be the development of new processes, new ways of communi­cating with customers, or new ways of attracting and retaining the best talent. Creativity as a core competence can help a com­pany create products, services, processes, or ideas that are bet­ter or new. These are very important for all sectors, organizations, industries and the construction industry in particular.
During the workshop we shall define four major types of creativity on our map, which we characterize as profiles: Imagine, Invest. Improve, and Incubate. Each profile is best suited to certain kinds of business purposes, and each has its own distinctive practices. Furthermore, the four profiles can help you understand the creative preferences of organizations, departments, work groups, and individuals and even countries. We shall use the creativity map as an exercise and explore the best way to use it in helping to boost the Kingdom's economy.
You will also learn what's your personal current creativity profile and if it matches the creativity profile or your work place and how this impact your carrier. You will understand where you need to go, and navigate toward your purposes. To achieve specific purposes, you have to use the right practices, and to accomplish the right practices, you need the right people.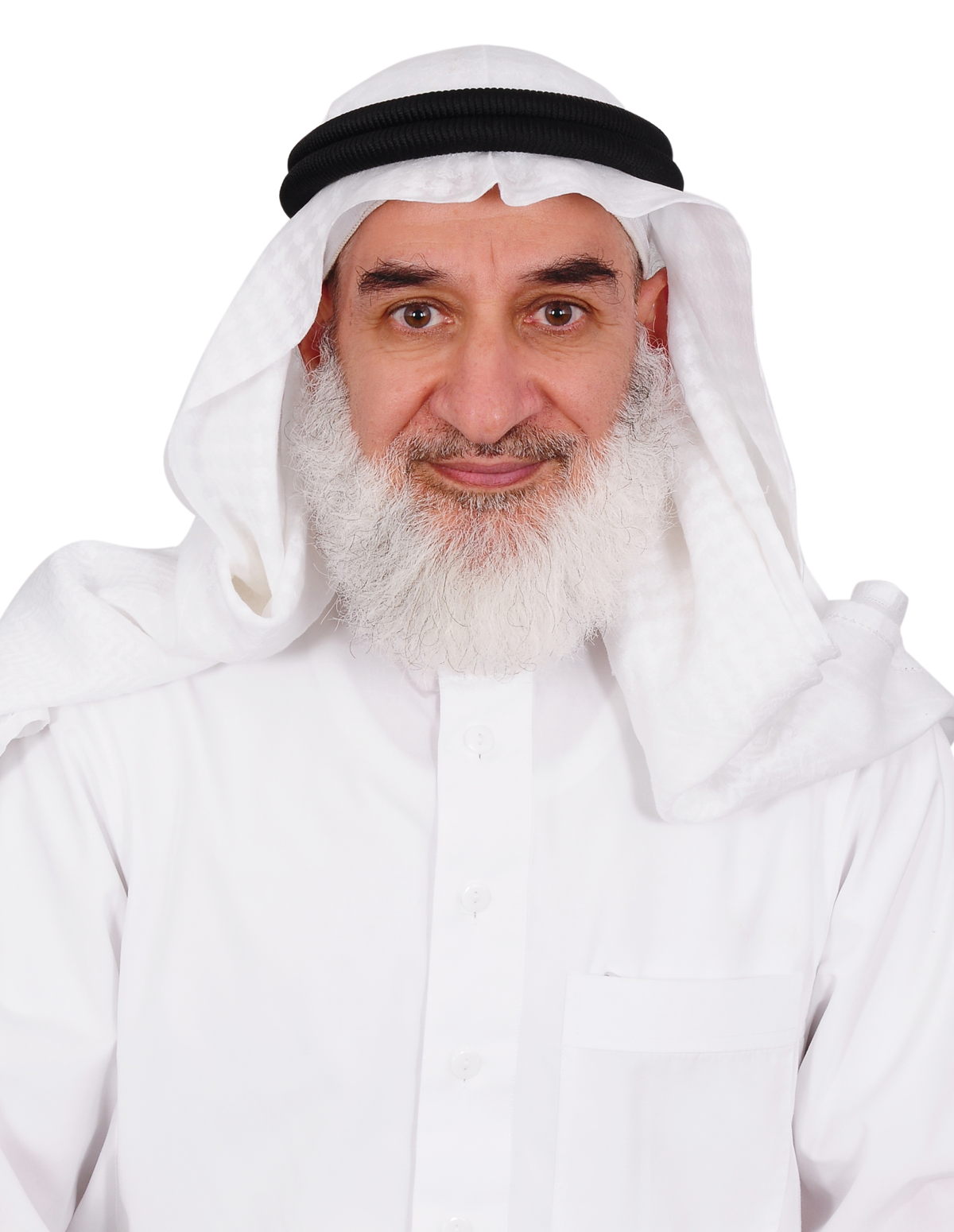 About Hafidh S. AlSamarrai
B.Sc, M.Eng.,Ph.D. C. Eng., F.B.C.S, SM.I.E.E.E, M.I.T.E, M.I.O.A, Certified Lead Quality Auditor, CMC
​
Highly qualified professional with a longstanding diversified experience in training, capacity building, engineering, management, consultancy, academic and business development with a proven record of successful achievements in initiating, planning, implementing, controlling and following up of companies and giant projects. Hafidh S. AlSamarrai spent two years in industry, five years in the Academia, fifteen years in the private sector and fifteen years in an international development finance institution. He is the President and CEO of the Canadian Based Company Global Business Development and Growth Inc., which specializes in training, capacity building, research and consultancy and offering its services mainly in the Middle East.
​
Hafidh is considered as one of the distinguished and highly reputed trainers in the Kingdom of Saudi Arabia, the region and within IEEE professional activities.
Has been certified as training for trainers by the IDB, International Labour Organization (ILO) of the UN and the IEEE where he has been selected one of his trainers and a member of the professional activities of Region 8 of the IEEE. Since then he has delivered training and workshops for the Saudi Council of Engineers, King Abdulaziz City of Science and Technology (KACST) the IEEE Summit workshop at University of Jordan – Amman, and many more. The training courses conducted and/or participated in included Strategic Planning, Project Management, The Writing System, Creativity at Work, Event Management, Proposals Writing, Health and Safety, Solid Waste Management and Recycling, Decision Support
​ System, Tendering, Cooperation, Coordination and Partnering, etc.
Hafidh has initiated the idea of establishing the International Centre of Value Based Learning and Technology to Effat University, and thus was appointed as the Chair of the Learning and Technology Chair by Effat University to establish the Value Based Learning and Technology Centre.
A member of the Strategic Planning Subcommittee for the Institute of Electrical and Electronics Engineers, the largest scientific institution in the world, he has been a member of the executive committee of the Western Saudi Arabia Section, holding the positions of Chair and Vice Chair since 1988.
​
Hafidh received several national and international Awards and recognition from IEEE, Saudi Amoudi Group, Ministry of Municipalities and Rural Affairs, and the Organization of Islamic Cities and Capitals. Enlisted in the world's most famous Bibliographies including Marquis Who is Who in the World for several consecutive years, Outstanding People of the 20th Century of Cambridge UK, Biography Today Asian/American Who's Who and Asia's Who is Who of Men and Women of Achievement.
​
He published tens of scientific papers and articles in worlds' leading Journals, magazines, newspapers and conferences. He also published four books on computers and its application in engineering, solid waste management and recycling, and on technical writing for scientists and engineers. He has currently three books under preparations, namely : (1) Training: Planning, Designing, Implementation and Evaluation. (2) Practical Automated Approach to Strategic Planning. (3) Tendering.
​
He developed the strategic plans (SP) for several reputable organizations e.g. the Organization of Islamic Cooperation (OIC) and the recommendations of the SP was adopted by the Islamic Summit in Mekkah to restructure the OIC, the SP for the Islamic Solidarity Fund (IFS), the International Zakat Foundation (IZF), the solid waste recycling for the Kingdom of Saudi Arabia, the SP for the Training and Scholarship Administration-Ministry of Health, the Strategic and Operational Plan for King Fahad Public Library in Jeddah and actively participated in developing numerous other plans.
A Chartered Engineer, A fellow of British Computer Society, Senior Member of Institute of Electronics and Electrical Engineers, Member of Institute of Transport Engineers, a Member of the Institute of Acoustics, and a Certified Lead Quality Auditor by BSI.Represented Saudi Amoudi Group in JV with world leading companies and organizations including Lockheed of USA, British Telecom of UK, Dornier of Germany, Thompson CSF of France and Asahi Juken of Japan and many others in projects like Air Navigation Support System, Facilities and Technical Management of Meteorology and Environmental Administration and the Solid Waste and Recycling Program of the Kingdom.
​
For more than ten years he held several senior positions including a Vice president of Saudi Amoudi Group/ SKAB, CEO and president of Sadaca Environmental Group and Executive Director of Amoudi Electronic Systems.
​ As part of his duties at Islamic Development Bank he was selected to Chair the Restructuring & Strategic Planning Study Team for the restructuring of the Organization of the Islamic Cooperation (OIC). His report was the base which was used to restructure OIC by the Islamic Summit in Mekkah.
He leads the team to establish the International Zakat Foundation (IZF) within IDB, and conducted very comprehensive Needs Assessment for the Muslim NGOs all over the world in which more than 250 organizations participated and he presented the results in the World Universities First International Zakat Conference.
Selected by the Professional Activities of the IEEE to be one of their Keynote Speakers and conduct training courses and workshops in their events as one of the international trainers for the Region 8 Professional Activities which provides training for IEEE members in Region 8 which comprises Europe, Africa and the Middle East.
​
As the section chair for the IEEE western Saudi Arabia Section, the main activities include providing training and capacity building for engineers and other scientists in different fields.
Register at THIS LINK to attend for free Hafidh S. AlSamarrai workshop on March 10 at The Big 5 Saudi 2019!