IN TALKS WITH: MAHER ALKHADRA
Senior Consultant at Venture International, Maher Alkhadra is one of the seasoned trainers looking to elevate careers at The Big 5 Saudi 2019.
The Big 5 Saudi will host Maher Alkhadra as one of the event's speakers this year. Part of a broad complimentary and CPD certified education agenda dedicated to "Educating and empowering construction professionals to achieve Saudi Vision 2030", Mr. Alkhadra's workshop will take place on March 13 at 18:30-19:15 hrs.
Titled "Organizational Agility Through Project Portfolio Management", the presentation will focus on:
Project Portfolio Management (PPM) is the key to developing organizational agility

Challenges facing PPM

Requirements to building a PPM

The Dynamic PPM approach
Here's what Mr. Alkhadra, the Senior Consultant at Venture International, revealed to us ahead of the workshop:
In the current dynamic environments, especially regionally, organizations must be able to adapt and change to succeed; hence, organizational agility is becoming essential for survival.
In project-based organizations, not least of which construction companies, a dynamic project portfolio management (PPM) capability can enhance organizational agility. Organizational PPM capability enables organizations to holistically manage and balance the portfolio, to align projects with strategy, and to ensure adequate resourcing for projects to maximize the benefits from project investments.
A dynamic PPM capability facilitates adjustments to the project portfolio and reallocation of resources in response to the changes in the environment; hence a Dynamic PPM capability enables organizations to be agile and flexible.
For the PPM capability to remain relevant, it must evolve to reflect changes in the environment. Examples of aspects of PPM that enhance organizational agility are outlined in this session to guide practitioners.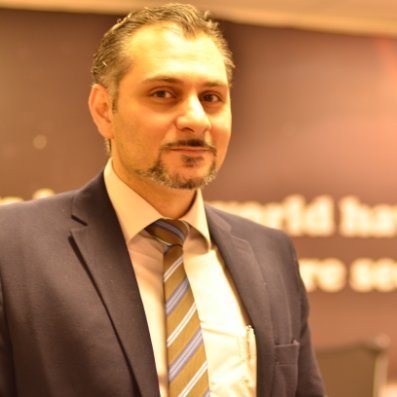 About Maleh Alkhadra
A commercially astute business consultant with considerable technical, project and change management experience acquired working in international, multi-million dollar enterprises.
He specializes in the life cycle management of large and complex projects designed to drive continuous improvements with the emphasis on business and process design and implementation.
An expert in supply chain and quality management, developing innovative solutions to facilitate improvements in quality, efficiency, and productivity, he is a supportive and robust leader.
Mr. Alkhadra trained over 5,000 professionals, throughout the MENA region, in different technical management areas. His hands-on expertise, combined with his excellent workshop facilitation skills, makes him one of the most renowned trainers in the region.
Register at THIS LINK to attend for free Maher Alkhadra's CPD-certified workshop on March 13 at The Big 5 Saudi 2019!